Greetings from my house to yours:

Two months ago I moved into a different house. The Lord had spoken to me to move close to our daughter, Beverly and her husband, Garland. I also recalled that my husband had told me a couple of years before his passing that, when he was gone, he would like for me to live near Bev. I now live one street over from their house.

Am I settled in, with all the boxes unpacked? No and no again, that hasn't happened, but I now can find almost everything I need. I have had tremendous help with this mammoth job.

My mind goes back to the times that Marvin and I visited with many of you and he preached in your churches. What wonderful memories of the way God moved in the services. He is our awesome Lord and Savior.

Oh, I know there are heartaches and tears at various times in our lives. Tears that are shed for self are tears of weakness, but tears of love shed for others are a sign of strength. As the old hymn stated, we can "weep o'er the erring one and lift up the fallen." I received a prayer request for a family whose daughter, who was scheduled to graduate from high school Tuesday, was killed in an automobile accident last night. Let us weep with those who weep and laugh with those who laugh.
May you continue to trust in the Almighty God, who was not surprised with this pandemic.
Yours in Christ,

Virginia Gorman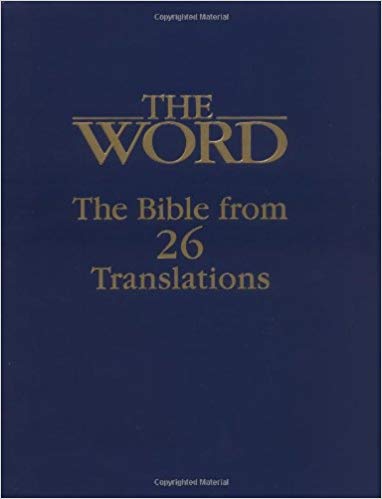 The Word Study Bible is a wonderful addition to your library. It offers 26 different translations to the Bible that will help you in understanding the Word
.