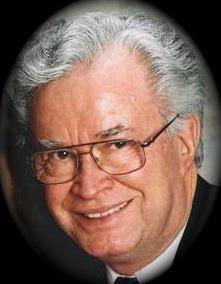 Two months ago I said "Good-bye" to my darling husband of 61 years. He fought a good fight and finished his course. Oh, how I miss him! There is a void in my heart and in the earth since he's gone. Our son, Mark, wrote a beautiful poem in honor of his Dad. I would like to share it with you
.
JUST A FARMER
BY MARK GORMAN
They said he's just a farmer, a man who works the soil.
Working in the fields to gather crops before they spoil.
Who'd 've thought a boy of modest means, and name unknown
Would one day be a man of God and speak for Him alone?
While on a tractor, plowing fields, he heard the voice of God
To ask if he would preach His word, instead of tilling sod.
"How could it be that God Himself would offer me the task
Of representing Christ His Son", the humble boy would ask.
He dedicated hours each day, to time alone in prayer
To hear the Holy Spirit, learned His Word beyond compare.
He came to recognize the voice of Him upon the Throne
To follow in the steps of Jesus Christ, and Him alone.
The miracles he saw were confirmation of his call
A demonstration of the love of God for one and all.
As he would preach the Word of God & tell of His great love
The broken and the hurting came to know the Lord above.
One night as he was sitting on the platform of a church
While waiting for the time to come for him to share the Word
Into the service came a beauty he had never seen
"Congratulations" said the Lord, "she will become your queen."
To Marvin and Virginia God would add a family.
Randy, Mark and Beverly would fill the family tree.
Each, in time, would follow Mom and Dad in ministering
As Dad would preach, & Mother played piano, they would sing.
From Arkansas, the Lord would lead him to the Bayou State
A burden for the Crescent City on his heavy heart was laid.
A modest congregation in New Orleans was the start
Of many thousands who would ask the Lord into their hearts.
Radio & TV helped to amplify the reach
Of the gospel message that he felt the call to preach.
Pastors 'round the world call him their father in the Lord
Eternity will tell how many he helped to restore.
Now, some may think it modest to be called a farmer boy
Never understanding or experiencing the joy
He felt each time he went into the field to harvest souls.
From seeds that he had planted as the Word of faith he sowed.
"Welcome home" the Father said, as he was ushered in.
"Well done my faithful servant" were the words God said to him.
"The gates of pearl ahead are entrance to your great reward
The streets of gold will lead you to the blessings of the Lord."
As happy and as joyous as we know that he must be
To share with Christ his Savior, for all of eternity,
I know that he is burdened in that place of blissful joy
To know if you and I will follow Jesus Christ our Lord.
(A tribute to my father, Rev. Marvin Gorman – January 8, 2017)