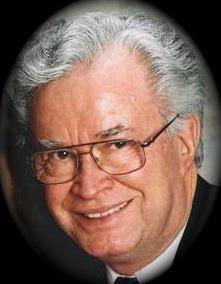 Celebration of Life Service for Rev. Marvin E. Gorman,
will begin at 12:00 Noon Central Standard Time, January 10, 2017.
Rev. Marvin E. Gorman was promoted to his Heavenly reward with his loving family at his side at Ochsner Medical Center on Wednesday, January 4, 2017 at the age of 83. He was the beloved husband of Virginia Gorman for 61 years and father of Randy Gorman (Janice), Mark Gorman (Gina), Beverly Gorman Bilbo (Garland).
Rev. Gorman was born in Hampton, AR on November 3, 1933. His parents, Marvin and Dorothy Gorman and his brother Terry preceded him in death. He is survived by his brothers and sisters Joe Gorman, George Gorman, Wanda Williams and Dottie Smith.
His precious grandchildren include, Randy Gorman, Jr., Ben Gorman, Adam Gorman, Lain Gorman and Kenneth Gorman, Sharah Gorman McGuinness, Brandon Bilbo and Bethany Bilbo Rasmussen; and great grandchildren Sydney, Sadie, Sophie and Lea Gorman, Michael J McGuinness, Maddox and Marshall Bilbo.
Rev. Gorman began his ministry at age 16 pastoring churches in Arkansas and Louisiana. He served as Pastor of First Assembly of God Church in New Orleans for 21 years. The congregation grew from 100 to over 6,000 members. His ministry included building several churches in the United States as well as other countries. His radio and television ministry was broadcast in all 50 states as well as around the world. He authored more than 20 books and conducted numerous Ministers' and Leadership Conferences.
Relatives and friends are invited to attend a funeral service on January 10, 2017 at Church of Abundant Life, 2301 Par 3 Drive, Harvey, LA. Visitation will be from 10 to 12 with a service to follow. The family invites you to share your thoughts, fond memories and condolences online at www.greenwoodfuneralhome.net In lieu of flowers the family suggests donations be made to Foundation for Human Helps, 5000 West Esplanade Ave, Suite 195, Metairie, LA 70006. (www.marvingorman.com)